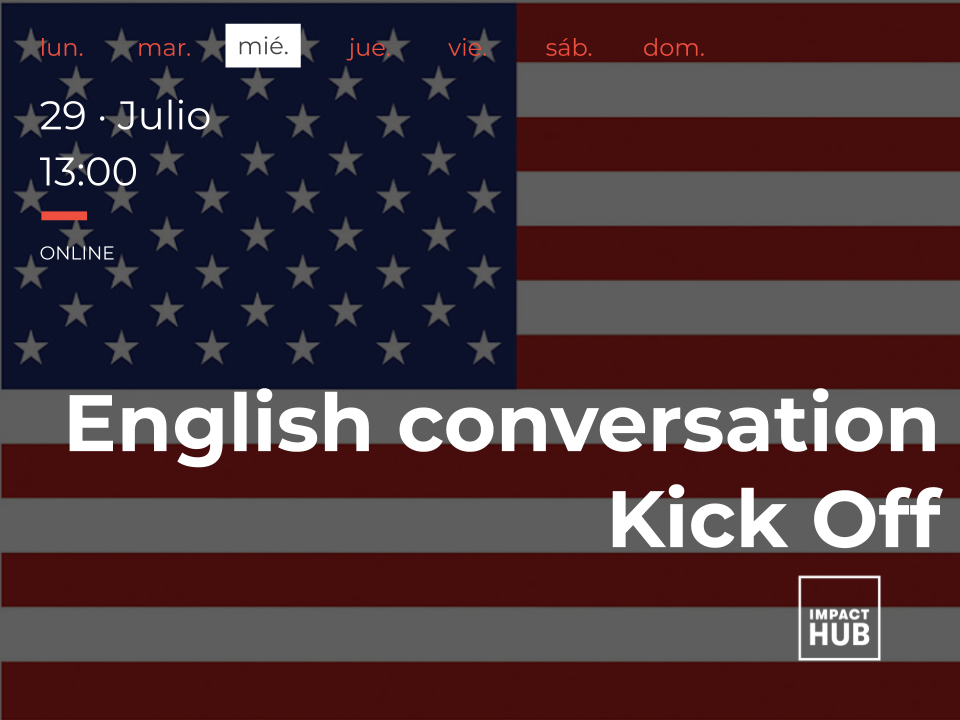 ¡English Conversation Kick-off!
🇺🇸
It's time to get your English back in shape!
We will be hosting English classes once bi-weekly to get your English moving forward again.
There will be two alternating groups:
> Beginner + Intermediate
> Intermediate High + Advanced
Classes will include guided conversation, correction, pronunciation tricks and tips, expressions.
Apúntate, Megan te espera el próximo martes 29 de Julio.Las clases se impartirán a través de plataforma online. Te mandaremos un mail 15 minutos antes para que puedas conectarte.